CDJ Land Surveyors is a dynamic firm offering professional Land Survey services
CDJ Land Surveyors is a proud member of the TerraMatics Group of Companies and provides Professional Land Survey Services to the private and public sectors. Since the establishment of CDJ Land Surveyors in 2006 they have successfully completed more than 1700 projects in all spheres of the built environment.

CDJ Land Surveyors have completed projects in all provinces of South Africa as well as the following African countries: Angola, Mozambique, Botswana and DRC.
CDJ Land Surveyors currently employs the following specialists:
4 x Professional Land Surveyors

4 x Survey Technicians

3 x GPS Operators

4 x Field assistants

1 x Autocad Draftsman

1 x 3D Scanning Operator
1 x Accountant

1 x Safety Officer

1 x Office Administrator
All Land Surveyors and Survey Technicians from CDJ are registered with the South African Geomatics Council (SAGC) and are members of the South African Geomatics Institute (SAGI).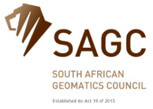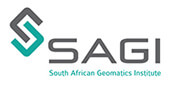 How do
we do it
We use state of the art technology

We draw upon our extensive experience

We uphold the highest standards of integrity

We endeavour to always provide above standard quality service

We have the resources and teams to take on any project

We are driven to increase our African footprint